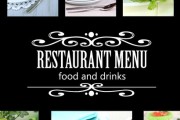 Posted on 01. Feb, 2014 by Healthy Girl in Best Secrets
We all know how difficult it is to eat out at a restaurant and stay on your healthy eating plan.  It is possible to eat out on the Advocare 24 Day Challenge including the cleanse, but you must plan and you must be vigilant to succeed.
Try to avoid eating out too many times.  Even if you do make good choices, there are frequently hidden ingredients that can cause you to stall.  For example, you may think that you ordered plain veggies, and life is good.  Then the next day, you are very unhappy with your results on the scale.  What is really annoying is that some restaurants add sugar, broth, MSG, and/or tons of sodium to veggies to make them taste better.  When I first heard about the sugar being added to veggies, I was in disbelief, but even some major chains do this.
You have a real advantage if you plan.  Use the internet to scour the restaurant menu and plan what would work.  Look for nutritional content.  Be armed with information. Let's say you have to go to a restaurant that is not of your choice for a social event.  You look over the menu in advance, and plan to have something that looks healthy, but be careful and check the nutritional content.  Here is an example:
Outback – looking at the Under 600 calorie meals, there is an Asian Chicken Salad.  Sounds harmless, but look at this, right from their website:
Total Meal – Asian Sesame Salad With Chicken
Nutritional Facts*
Calories
586  cal
Calories from Total Fat
237  cal
Carbohydrates
25  g
Dietary Fiber
6  g
Total Fat
26  g
Saturated Fat
3  g
Trans Fat
0.0  g
Protein
62  g
Cholesterol
141  mg
Sugars
16  g
Sodium
1356  mg
16 grams of sugar?  1356mg of sodium?  26 grams of fat?  Yikes!!
So, folks, do the research.  If you cant find the nutritional info on the restaurant website, use Google.
For additional help on eating out in restaurants, see Tip #1 and Tip #2.