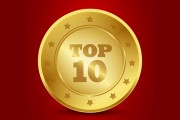 Posted on 12. Mar, 2013 by Healthy Girl in Best Secrets
Are you planning to start the Advocare 24 Day Challenge?  Are you part way through your challenge, and looking for words of wisdom?  Here are our Top Ten Tips for Success:
Read the instructions thoroughly before and during your plan.  You cant' read them enough!  We are contacted daily by people who took the products on the wrong day or wrong time.  It is very simple if you read these instructions and the instructions in the Herbal Cleanse box (tells you when to take probiotic, fiber drink, etc.)  It does vary, so read and plan.
Plan for snacks.  During the cleanse, we suggest hard boiled eggs, 100 calorie bags of raw almonds, celery and 2 tablespoons hummus, or bag of raw veggies.   After the cleanse, your best bet is using the same and adding Muscle Gain (don't use during the cleanse since it has dairy).  You can have the snack 2 times a day, but use hummus only once as it is a complex carb.  You can add a snack at night if necessary and only if you are continuing to lose.
Go to the grocery store and get the best looking, most appealing fruits and veggies.  Don't overbuy – you want it as fresh as possible.  Try some new ones for variety.  Have frozen fruit available in case you do not have enough fresh fruit options.  See our frozen fruit tips here.
Exercise.  It will speed up your weight loss and you will feel better.  Cardio and strength training are advised.  Try the Can You 24 DVD!
Read Our FAQs.  Lots of questions answered in one easy place.
Cook hard boiled eggs so they are readily available.  If you rinse well in cold water and let sit in the cold water for a while before refrigerating, they are easier to peel.
Get adequate sleep.  Sleeping less than 7 hours can negatively impact your loss.  Aim for 7-8 hours every night.  If you have trouble sleeping, use SleepWorks.
Use the Supplemental Products for best results, especially Catalyst and ThermoPlus.  Order your Advocare products in advance.  It can take up to 5 business days to receive, and you don't want to run out!  If you are continuing after the 24 Days, be prepared.  Even if you don't need to lose weight, it is a healthy way to eat.  We address this topic in a post for your convenience.
Drinks LOTS of water and Spark.
Don't panic if you have a brief plateau when you are doing the plan correctly.  Here is some helpful advice for plateaus and stalls.  And if you do "fall off", here is help.
Good luck with your Challenge!