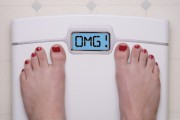 Posted on 28. Oct, 2012 by Healthy Girl in General Info
Does getting ready for the holidays make you anxious?  Perhaps you packed on a few pounds, and you are wondering what you are going to wear to that holiday party or family event.  Or maybe you just need a little shot in the arm to feel healthy and be your best to get through the stress of it all.
The Advocare 24 Day Challenge can be lifesaver for you, and we are here to help. You can get started losing weight and inches and get through the holidays with a weight loss success instead of adding on pounds as is so common at this time.
You can order several ways. We suggest the Elite 24 Day Package (lose faster), and you can always get the 24 Day Bare Bones version.  If you are interested in a discount, we will still honor our back to school special!!  If you need any help ordering, contact us.
Want to learn more?  Watch the short video below for information.